Traditional music lessons, Concerts, JAMs, Workshops and Community Events !
WELCOME !
 Bringing you MORE Classes, MORE Concerts, Events, JAMS           MORE MUSIC!
 <>   <>   <>   <>   <>
JUNE 1                   
Frank Solivan and Chris Luquette
 Bluegrass of the absolute finest caliber
TWO TIME IBMA Band of the Year award winners !  Nothing compares to the expert musicianship of Frank and Chris.  An epic night to remember!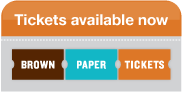 Click this ticket  for Frank Solivan Concert and Class! 
 Mandolin Masterclass is on!
 Geared towards the Advanced player. Get your seat now!
                                   ~~~~~    ~~~~~~    ~~~~~~    ~~~~~  
Dan Levenson

June 3
                               Old-time award winning                                 

Clawhammer Banjo & fiddle!
Join us for a Mini Festi !  A day of demos with vintage instruments, Appalachian Clogging, Jamming, barbecue and Concert!  All ages of fun loving music lovers are welcome!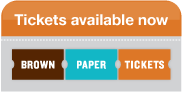 Click the ticket for all of Dan's Workshops and Concert ! 
SPRING STUDENT RECITAL
May 20th 5pm
Our MMP music students have been working hard on their songs, so please come support them! They'll love to see your                        smileing face !                        
~~~~~~~~~~~~~~~~~~~~~~~~~~~~~
Local's Showcase

                                 watch for our next one!
 Thank you Sage Creek !
You made our first Locals Showcase a success!
~~~~    ~~~~    ~~~~    ~~~~    ~~~~    ~~~~
 MASONTOWN , May 13
Concert and Workshop has been cancelled.
But they will be circling back around !  
 <>   <>   <>   <>   <>
Our private listening room now has a name  – – –
  ***

Heritage Hall

***
We're proud to present the best of the best to you, the artisans of the Traditional music world here in Heritage Hall. Be engaged, inspired and enlightened by top quality artists, workshops and events, all while helping preserve, nurture and pass along America's great musical heritage.
See who was just here on our
***    ***    ***    ***   
We've got HEART !
JAM's

are the heart of the community ~ Mark your calendars so you don't miss one!  We offer Bluegrass, Old-time, Cowboy and Ukulele JAM's every month!
Check out our JAMS !
*** WHAT ELSE ? ***
Follow the Flea to the Folk Shoppe, and you'll see!
***     ***     ***     ***     ***     ***     ***     ***     ***  
MMP – Teacher Spotlight  

       
Lex White is in our spotlight for the month of May. This young man is made of music. It's what makes him tick. And for the way he plays, you'd think there was a old time seasoned pro living inside him, really, he's amazing! Lex is teaching Guitar and Ukulele for us.  He's magnificent at both, so do take advantage and come learn from a young master!  You can also catch Lex playing out in different spots around Reno.  Already hot in demand around here and we're so glad we get to have him at MMP!
***    ***     ***    ***    ***    
OPEN HOURS
Tuesday ~ Friday  11 to 6:00
Saturdays 11 to 5:00,   Sunday, Monday ~ Closed 
 GET CONNECTED !!
Email Sign up HERE to receive UPDATES on Classes, Workshops and Events!
---
Our phone number is

775/843-5500
 or email us at mountainmusicparlorreno@gmail.com
_____       ______        ______        ______          
Mountain Music Parlor is Reno's Traditional music learning house, dedicated to sharing, inspiring and preserving America's great musical history and culture, Bluegrass, Old Time Music, Cowboy and others.