Traditional music lessons, Concerts, JAMs, Workshops and Community Events !
WELCOME !
               Teaching, presenting and passing along                                     America's great heritage music.                               Bringing you Living legends, Award winners               & Top notch artists to inspire and engage you!
So WHAT's HAPPENING?!!!
Nov.18  The Rough and Tumble 
Truly Americana served on a hub cap!  This traveling duo delivers an intense adventure into life's highways and byways…                           Scott, driving the guitar and banjo, Mallory, accordian slinging, rubber meets the road voice with originals that'll take you there and somewhere else all together.  ….Uniquely familiar Folk about life.   …always a trip!
Your seat is saved > Just click the ticket!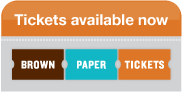 <>  * <>  * <> *  <>  * <>
Wintertime Children's Music Classes!
See who was just here on our
***    ***    ***    *** 
We've got HEART !
                JAM's

are the heart of the community ~                            Mark your calendars so you don't miss one!                   Each month we host Bluegrass, Old-time,                                 Cowboy, Ukulele Club, Celtic even                           Swedish Slow Sessions! 
*** WHAT ELSE ? ***
Follow the Flea to the Folk Shoppe, and you'll see!
***     ***     ***     ***     ***     ***     ***       
MMP – Teacher Spotlight  Corinne Mattos   
Corinne has been playing piano for 20 years and has been teaching for over 10. Originally from California, she studied classical piano with Rudolf Budginas and bebop with Charlie Shoemake. In 2012 she moved to Nevada, studying jazz and improvised music at the University of Nevada, Reno. Corinne currently plays a mix of jazz, rock, soul and R&B influenced music in the Reno
Mountain Music Parlor is excited to have this very talented young lady lead and nurture our new students!
       See Classes page for more great music learning opportunities! 
***    ***     ***    ***    ***    
OPEN HOURS
Mondays 2 to 7:00
Tuesday ~ Friday  11 to 7:00
Saturdays 11 to 6:00,  
Sunday ~ Closed 
 GET CONNECTED !!
Email Sign up at the top to receive UPDATES on Classes, Workshops and special invites!
Our phone number is

775/843-5500
 or email us at mountainmusicparlorreno@gmail.com
_____       ______        ______        ______          
Mountain Music Parlor is Reno's Traditional music learning house, dedicated to sharing, inspiring and preserving America's great musical history and culture, Bluegrass, Old Time Music, Cowboy and others.