Traditional music lessons, Concerts, JAMs, Workshops and Community Events !
WELCOME !
               Teaching, presenting and passing along                                     America's great heritage music.                               Bringing you Living legends, Award winners               & Top notch artists to inspire and engage you!
So WHAT's HAPPENING?!!!
Edgar Loudermilk featuring Jeff Autry ! 
March 8, 7:30
BLUE as BLUE can get! Masters of Bluegrass hit Reno!
Edgar Loudermilk, Bass player of the Year, Jeff Autry award winning guitar, Curtis Bumgarner, banjo,  and Zack Autry on Mandolin and fiddle. Amazing Bluegrass unlike we've seen in these parts! The real deal will make you think you're in Kentucky baby! Going to be a night to remember. 
 WOW!  BASS WORKSHOP WITH EDGAR !                                      GUITAR WORKSHOP WITH JEFF !                                        MANDOLIN WORKSHOP WITH ZACK !                                

 BANJO WORKSHOP WITH CURTIS !
A MUST MUST MUST FOR ALL Blue Blue Bluegrassers! 
Get your tickets now!   Workshops are only $50.oo! 
See more on the band on the Concerts page.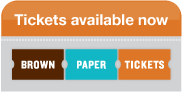 Click the ticket for your seats! 
NEXT ! 

Kids Music KAMPS
 
See who was just here on our
***    ***    ***    *** 
We've got HEART !
                JAM's

are the heart of the community ~                            Mark your calendars so you don't miss one!                   Each month we host Bluegrass, Old-time,                                 Cowboy, Ukulele Club, Celtic even                           Swedish Slow Sessions! 
*** WHAT ELSE ? ***
Follow the Flea to the Folk Shoppe, and you'll see!
***     ***     ***     ***     ***     ***     ***       

MMP – Teacher Spotlight 
       See Classes page for more great music learning opportunities! 
Mondays ~   2 to 7:00
Tuesday  ~   Friday  11 to 7:00
Saturdays ~  11 to 6:00,  
* BE CONNECTED !! *
Email Sign up at the top to receive UPDATES on Classes, Workshops and special invites!
Our phone number is

775/843-5500
 or email us at mountainmusicparlorreno@gmail.com
_____       ______        ______        ______          
Mountain Music Parlor is Reno's Traditional music learning house, dedicated to sharing, inspiring and preserving America's great musical history and culture, Bluegrass, Old Time Music, Cowboy and others.