Mountain Music Parlor

is happy to start the new year off with a TWANG !  
Lots of NEW Happenings, Concerts, Jams and community Events await!

 
As we venture through into our 2nd year, we're excited to bring you even MORE Classes, MORE Concerts, Events and JAMS in 2017.  Be looking for more Workshops, Concerts, Festival info., Community Outreach, Childrens' Programs and more!
Here in the Biggest Little City in the World, Reno ~~ We are thankful for those gracious hearts and musical talents who have encouraged, delighted and inspired us. You are a blessing.  Thank you!
  **  UPCOMING
CONCERTS **
 

West my Friend 
       February 23       
Tickets on Sale now !
click the ticket !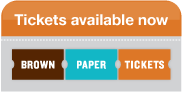 ++++++++++++++++++++++++++++++++++
March 2
The Railsplitters

Tickets on Sale NOW!
 Click the Ticket !

***    ***    ***    ***   ***   ***   ***
We've got HEART !
JAMs

are the heart of the community ~ Mark your calendars so you don't miss one!  We offer Bluegrass, Old-time and Cowboy and Ukulele JAMS
Check out our JAMS !
---
*** WHAT ELSE ? ***
Follow the Flea to the Folk Shoppe, and you'll see!
***     ***     ***     ***     ***     ***     ***     ***     ***     ***     ***     ***
---
---
MMP – Teacher Spotlight            Rick Sparks
We're SPOT LIGHTING Mr. RICK SPARKS this month because he's pretty much an icon around here!  Why? because he's been in the music business for OVER 40 years. His proficiency at the banjo, guitar, mandolin, dobro and pedal steel guitar, make Rick one of the areas most sought after musicians and instructors. His music history is amazing; He starting playing banjo at 12 years of age and never stopped. His first band was in High School with some of his church buddies, called themselves the Plainesmen. First serious band was The New Generation Singers, an Up with People Christy Minstrels type band who even played on the Mike Douglas Show in the late 60's.  After graduating from  Baylor University Rick was a founding member of Young Country who played extensively in Texas and also up at Tahoe at Harold's Club and the Hyatt. They were blessed with the opportunities to play USO tours over to Vietnam, Europe and the Caribbean. Just to brag on Rick a bit more, his touring history includes Jim Stafford and Michael Martin Murphey, The Osmonds, Porter Waggoner and Glen Campbell.  
Rick moved out west to Nevada in the late 80's taking a short break for fatherhood.  In 2002, he jumped back into music with both feet teaching and acting member of NNBA to finally becoming president of NNBA for the past 5 years.  Rick's expertise, calm supportive attitude and amazing connections have made a huge difference in Reno's Bluegrass Community. With many thanks, thru Ricks attentive building and shaping of the NNBA organization, we've seen their annual Bowers Bluegrass Festival blossom into a 'BE THERE' Festival in the Sierra's.  And if that weren't enough, Rick juggles teaching over 20 students at Mountain Music Parlor, performs regularly with Westwind and Ricochet, and plays solo acts around the region. In his spare time, (ha !), he tours with wife Karen in their longtime band Southwestern Pilgrimage which boasts co-member, their infamous buddy, Randy Brooks, writer of Grandma Got Run Over by a Reindeer.   
And, Rick is also a Wernick Method Jam Instructor, hosting classes throughout the country. Mountain Music Parlor is particularly blessed to have Rick conducting his workshops and teaching students here at the Parlor!   … Just can't keep up with this guy!
For more information and video clips and photos, go to Rick's website
At rick-sparksmusic.com.
***      ***       ***      ***      ***      ***      ***      ***      ***         ***       ***      ***      ***     ***      ***       ***       ***     ***   
OPEN HOURS

  
Tuesday ~ Friday  11 to 6:00
Saturdays 11 to 5:00,   Sunday, Monday ~ Closed 
 GET CONNECTED !!
Email Sign up HERE to receive UPDATES on Classes, Workshops and Events!
---
Our phone number is

775/843-5500

 
_____       ______        ______        ______         ______        ______       _______       
Mountain Music Parlor is Reno's Traditional music learning house, dedicated to sharing, inspiring and preserving America's great musical history and culture, Bluegrass, Old Time Music, Cowboy and others.