Traditional music lessons, Concerts, JAMs, Workshops and Community Events !
WELCOME !
 Teaching you America's heritage music. Bringing you Top notch artists to inspire and engage you!
♥    ♥    ♥   ♥   ♥    
 September 30, 7:30pm
Jamey Belizzi ~ Concert and Workshop
Classical Guitarist/Composer Jamey Bellizzi  will present a concert featuring music from Madrid , Spain. Maestro Bellizzi will perform works by Rodrigo , Sanz and Albeniz all residents of Madrid. He will  also perform two new original compositions, "Cantabria" written for Violin and Guitar, and The Chalice Well for solo guitar.
Guitar players ~ Jamey is giving a workshop! It's open to all levels. He's going to delve deep into the
 good technique and interpretation needed for the different genres.  A great opportunity to sit with a master! 
Click the ticket for prices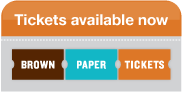 *****    *****    *****
SOMETHING VERY SPECIAL IS HAPPENING!

We're looking forward to our Benefit concert with world class Harpguitarist Muriel Anderson! A special evening it will be ~ Please plan on joining us!  
Once a month, MMP is proud to HOST one of our area's local bands or artist
~ A fun time, join your friends!
All Local Showcases are $10.00 at the door. BYOB
September 30    Krista Jones 
 

OcTobeR 

 7, 

 Sat.   

FrOg and TOad

,  

8pm
NOV. 10, Fri.      Ten Dollar Pony,  8pm
 <>   <>   <>   <>   <>
See who was just here on our
***    ***    ***    ***   
We've got HEART !
JAM's

are the heart of the community ~ Mark your calendars so you don't miss one!  We offer Bluegrass, Old-time, Cowboy and Ukulele JAM's every month!           and now Celtic ! 
Check out our JAMS !
*** WHAT ELSE ? ***
Follow the Flea to the Folk Shoppe, and you'll see!
***     ***     ***     ***     ***     ***     ***     ***     ***  

MMP – Teacher Spotlight               Clawhammer banjo is taking the world by storm and we just happen to have a great teacher for you!  Ryan Sharrer.   Formerly of 6Mule Pile Up, Ryan grew up in Blacksburg VA,,,he's the real deal!  So glad he's moved to this side a the Mississippi!   
*****************************************************

See Classes page for more great music learning opportunities! 
***    ***     ***    ***    ***    
OPEN HOURS
Mondays 1 to 7:00
Tuesday ~ Friday  11 to 7:00
Saturdays 11 to 6:00,  
Sunday ~ Closed 
 GET CONNECTED !!
Email Sign up HERE to receive UPDATES on Classes, Workshops and Events!
                                          [wp_email_capture_form]
---
Our phone number is

775/843-5500
 or email us at mountainmusicparlorreno@gmail.com
_____       ______        ______        ______          
Mountain Music Parlor is Reno's Traditional music learning house, dedicated to sharing, inspiring and preserving America's great musical history and culture, Bluegrass, Old Time Music, Cowboy and others.