Traditional music lessons, Concerts, JAMs, Workshops and Community Events !
WELCOME !
 Teaching you America's heritage music. Bringing you Top notch artists to inspire and engage you!
 <>   <>   <>   <>   <>
         Next up! 
♥   ♥    ♥    ♥    ♥
Mele u'hane  JULY 29 
Father and son Duo unlike anything you'll ever experience.  Keiki and Leo bring the beautiful spirit of Hawaii to you with amazing talent and love.
 Get your tickets now for this very special engagement!
Making it all even more special :
Musicians Workshop by Keiki and Leo!  1.5 hours of instruction on Slack key guitar and Ukulele! 
 Seating is limited.
Concert tickets $20. Early bird, $25.oo from 7/26   Workshop $30
Click the ticket for your spot!

Sweetening the day,
Aloha Shack Food Truck

will be here!
 So come hungry for both music and ono mea !
 <>    <>    <>    <>    <>    <>    <>
Save the DATE
August 12, 7:30
Stepping off the map for a brief delightful moment with  Melbourne's, The Mae Trio!  Who can possibly resist THREE young women who ALL PLAY THE VIOLIN!  Seriously!                 Their unique contemporary twist on folk music harkens the new age of Folk across the planet!  Unbelievable and so fun!
Make sure to tell all your musician friends that the Mae Trio is giving a very special Harmony Workshop!  Now that is awesome!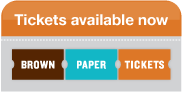 Tickets on sale NOW !  Just click the ticket! 
***  ***   ***   ***   ***   ***   ***   ***   ***  ***
Once a month, MMP is proud to HOST one of our area's local bands or artist
~ A fun time, join your friends!
All Local Showcases are $10.00 at the door. BYOB
 OcTobeR 

 7.    

FrOg and TOad

,

Sat.

 

8pm
Concert plus Musicians Workshop –
Melodic Elements In Modern Guitar Compositions".  
Check back for more details! 
*****    *****    *****     *****    *****
Ten Dollar Pony, Sat. Nov. 11, 8pm
 <>   <>   <>   <>   <>
Our private listening room now has a name – –
  ***

Heritage Hall

***
We're proud to present the best artists of the Traditional music world. Here in Heritage Hall, you'll be musically engaged, inspired and enlightened with intimate Concerts, workshops and fun folksy events.  All while helping preserve, nurture and pass along America's great musical heritage!
See who was just here on our
***    ***    ***    ***   
We've got HEART !
JAM's

are the heart of the community ~ Mark your calendars so you don't miss one!  We offer Bluegrass, Old-time, Cowboy and Ukulele JAM's every month!           and now Celtic ! 
Check out our JAMS !
*** WHAT ELSE ? ***
Follow the Flea to the Folk Shoppe, and you'll see!
***     ***     ***     ***     ***     ***     ***     ***     ***  

MMP – Teacher Spotlight               Clawhammer banjo is taking the world by storm and we just happen to have a great teacher for you!  Ryan Sharrer.   Formerly of 6Mule Pile Up, Ryan grew up in Blacksburg VA,,,he's the real deal!  So glad he's moved to this side a the Mississippi!   
***    ***     ***    ***    ***    
OPEN HOURS
Mondays 1 to 6:00
Tuesday ~ Friday  11 to 6:00
Saturdays 11 to 5:00,  
Sunday ~ Closed 
 GET CONNECTED !!
Email Sign up HERE to receive UPDATES on Classes, Workshops and Events!
---
Our phone number is

775/843-5500
 or email us at mountainmusicparlorreno@gmail.com
_____       ______        ______        ______          
Mountain Music Parlor is Reno's Traditional music learning house, dedicated to sharing, inspiring and preserving America's great musical history and culture, Bluegrass, Old Time Music, Cowboy and others.