Traditional music lessons, Concerts, JAMs, Workshops and Community Events !
WELCOME !
 Bringing you MORE Classes, MORE Concerts, Events and JAMS throughout 2017.  Be looking for more fun and different Workshops, Festival participation, Community Outreach and  Childrens' Programs.
 <>   <>   <>   <>   <>   <>
MAY 6, NEW ** LOCAL's Showcase** presenting 
Sage Creek 
 Yup, local darlings for sure. Sweetest Bluegrass this sidea the Swannee!
The FIRST in our Home-Spun Locals Showcase Series ~ Will be a party! Join us and Sage Creek for a special time.      Door $10
THEN >>>>>>>
 MASONTOWN 
May 13, Sat. 7:00
Eclectic Front-Range Acoustic Music
Spiced up Tradition to make Mr. Monroe proud ! Young but seasoned veterans raising the bar of excellence in musicianship! 
"Masontown is 4 corners of great music. 4 musicians hold up a new sound, delivering the creative reharmonization of a tenured melody. This progressive and heartening aesthetic is sure to last." – Eli West (Cahalen Morrison & Eli West)
Tickets selling NOW!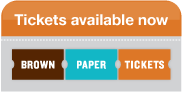 <>   <>   <>   <>   <>
 A BIG THANK YOU ! 
To our last two fantastic bands – WEST MY FRIEND and The Railsplitters! These kids are out there DOING IT RIGHT !
and Congratulations to those 50 lucky attendees who got the coveted 50 seats!  We thank you for supporting and appreciating live music.  The experience is priceless, the rewards rippling out in every direction.
Our private listening room now has a name  – – – – – – – –
  ***

Heritage Hall

***
We're proud to present all this great music to you in our private listening room we lovingly call Heritage Hall. Here you'll be engaged, inspired and enlightened by top quality artists, workshops and events, all while helping preserve, nurture and pass along America's great musical heritage.
See who was just here on our
***    ***    ***    ***   ***   ***   ***
We've got HEART !
JAM's

are the heart of the community ~ Mark your calendars so you don't miss one!  We offer Bluegrass, Old-time, Cowboy and Ukulele JAM's every month!
Check out our JAMS !
*** WHAT ELSE ? ***
Follow the Flea to the Folk Shoppe, and you'll see!
***     ***     ***     ***     ***     ***     ***     ***     ***     ***     ***     ***
MMP – Teacher Spotlight  

       
Laura Barrett is a beast on the Hammered Dulcimer ~~ Catch her if you can!  She has been teaching music for over 40 years and it's apparent there's no stopping her.  We're lucky to have Laura on occasional Fridays for private and group lessons. So don't miss the chance to learn some of the amazing ancient instruments from her.
***      ***       ***      ***      ***      ***      *** 
   ***      ***                                               
OPEN HOURS
Tuesday ~ Friday  11 to 6:00
Saturdays 11 to 5:00,   Sunday, Monday ~ Closed 
 GET CONNECTED !!
Email Sign up HERE to receive UPDATES on Classes, Workshops and Events!
---
Our phone number is

775/843-5500
Give us a call !
_____       ______        ______        ______         ______        ______       _______       
Mountain Music Parlor is Reno's Traditional music learning house, dedicated to sharing, inspiring and preserving America's great musical history and culture, Bluegrass, Old Time Music, Cowboy and others.