CONCERTS IN HERITAGE HALL
*****************************************
                                  Concerts in Heritage Hall feature the exceptional                              musicians of America's cultural grass-roots music.
                 From living legends to seasoned up and coming new                    artists, Heritage Hall is Reno's hidden gem listening room!
Come for very special and surprising concerts !  
~~ NEXT ! ~~
September 30

     

  Jamey Bellizzi

       

 7:00  

       
Classical Guitar by Jamey Bellizzi with special guest violinist, wife Brenda
Join us for a night of Latin beauty and elegance. Master classical guitarist, and Lute player, Jamey Bellizzi has composed over 40 pieces for classical guitar. He is a published author by Mel Bay and continues to arrange for the guitar with a special interest in early music.
His latest edition, "Intablatura de Lauto" by J. Dalza, is a complete guitar transcription of the work first published by Petrucci in Venice in 1508 and was accepted by Oxford University Bodleian Library.
Jamey is offering a special 2 hour Workshop Saturday afternoon.
The workshop is open to any level of classical guitar, Renaissance, Baroque
Classical ,Romantic , Latin American. With an emphasis on good technique and interpretation. 
TIckets on sale now! Concert $20.00    Workshop $35.00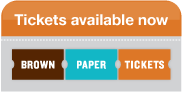 *****   *****   *****   *****   *****   
OF SOUND AND SIGHT !!!
Just click here for tickets!  
Admission $35.00
**************************************
LOCAL SHOWCASES LINEUP !
SEPT. 28, KRISTA JENKINS 
OCT. 7  FROG & TOAD 
Reno's own beloved Ben Wilborn, with his duo buddy Brad Jones hit the stage with an intimate concert of musical design!  Will be wonderful.  Come early! 
Nov 7,    Ten Dollar Pony
Ten Dollar Pony is Larry Nair and Liza Beth Oliveto,  a vocal-centric duo from the Reno/ Lake Tahoe area playing a mix of Americana and Urban Folk.   Close harmonies and  dreamscape lyrics like smoke floating on whiskey, this is one of the best duo's around.  Guitars, mandolins, emotional shipwrecks, tortured ghosts, bawdy sitcom stars …  what more could you want?"