CONCERTS IN HERITAGE HALL
*****************************************
                         Concerts in Heritage Hall feature the exceptional                    musicians of America's cultural grass-roots music.
                 From living legends to seasoned up and coming new                    artists, Heritage Hall is Reno's hidden gem listening room!
          Come for very special and surprising concerts !  
~~ NEXT ! ~~
 Nov.18, Sat. 7:30       The Rough & Tumble 
The Rough & Tumble, Mallory on banjo, accordion, melodica, kalimba and other crazy things and Scott Tyler on Guitar deliver a fine and diverse Americana / Folk music.                                     Mallorys voice is golden, their music fresh and original, glowing, with a satirical dryness all at once!
Their 2016 release, Pieces and Pieces, was written for the dually named Alyssa Pearson film, and delved into themes of women, war, and PTSD. Their February 2017 release, Cardboard and Christmas Lights (Rock Candy Recordings), is a 7 song EP of older and new originals that'll make you smirk.
 You'll love them..
Click the TICKET for your seat!   Only 50 available, so do it now!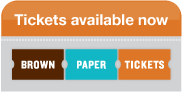 We love to support LOCAL musicians and hope you do too! 
Join us once a month for our Locals Showcase.  Always a fun time! 
Locals Showcase is always, $10 door , byob
Next up~ TBA in 2018